Overview
"These enchanting, tiny balls of fluff, float around the ring, their dainty, delicate little feet, skimming the ground in their joyous action, and knowing, with complete confidence, that they alone, can claim to be the most beautiful dog in the world"
Quote from Hilary Harmer, Aztec Toy Dogs UK, author of "The Pomeranian".
We feel the above renown quotation is the essence of the Pomeranian breed type and we seek to produce both the elegance and the presence in our Poms that this quote describes.
The focus of our breeding program is for breed preservation. We aim to improve the quality of our Poms conforming to the ANKC Breed Standard whilst also seeking to maintain good health, soundness and temperament. We only have ORANGE, RED and SABLE colours in our breeding program. We health test all our Poms and register results for many of our homebreds that are selected for our breeding program on the Orthopedic Foundation for Animals database. We also register DNA profiles with Orivet and Genetic Technologies to enable parentage verification if ever necessary. We are very selective in which Poms are introduced in to our breeding program and many of our Champions we have instead neutered and placed with loving forever homes. All potential matings are carefully planned so our bitches will not be put through pregnancy without the prospect of assisting breed preservation and seeking to responsibly reduce risk of Alopecia X.
POMQUEST has proudly been Australia's
Pomeranian Breeder of the Year ever since 2012
including being Toy Dog Breeder of the Year in 2017 & 2021.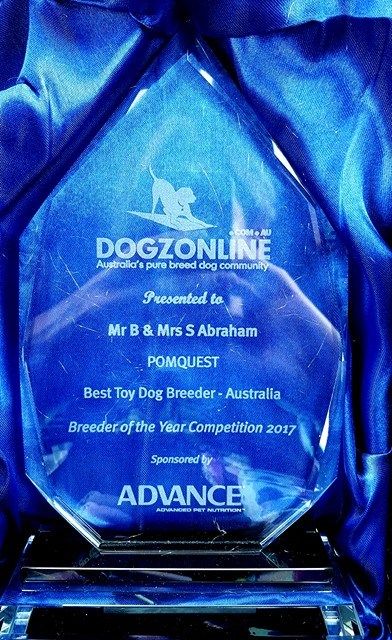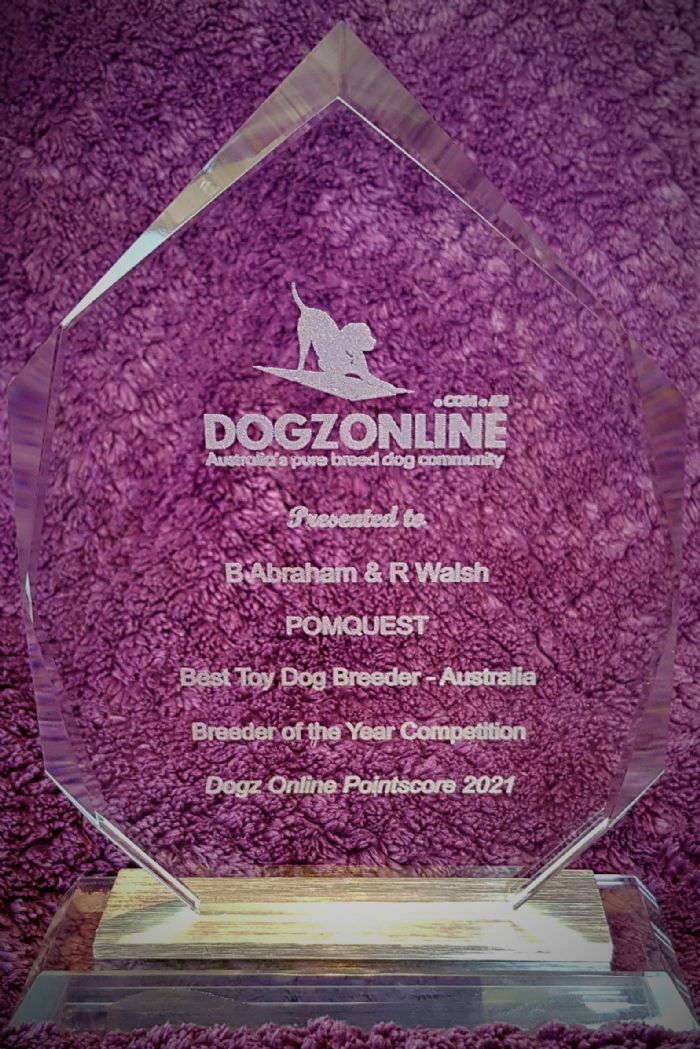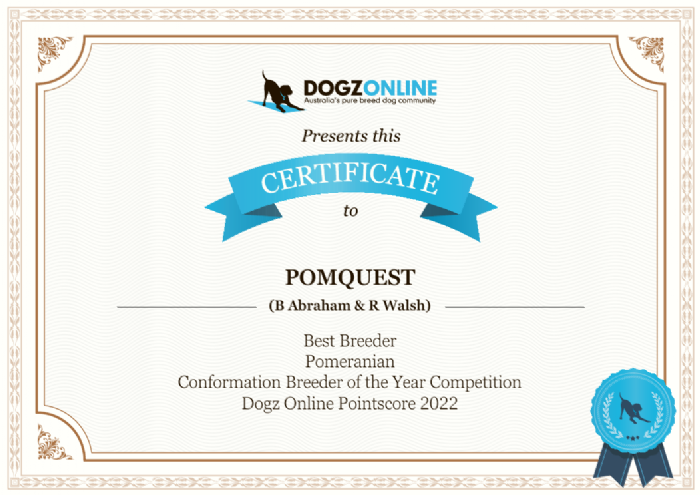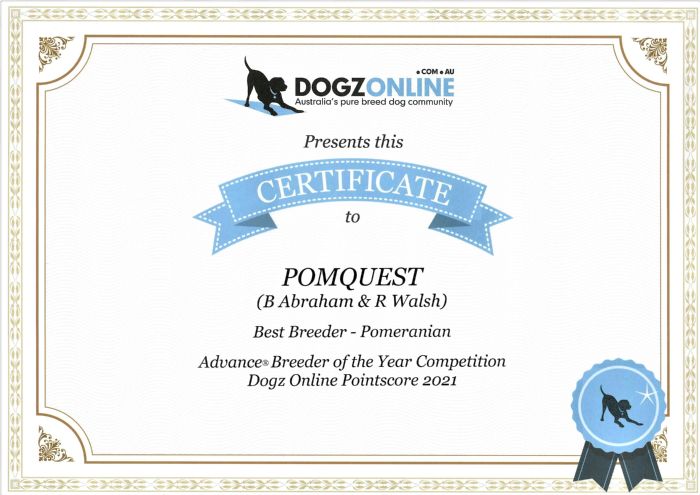 *No competition held in 2020 due to covid-19 pandemic